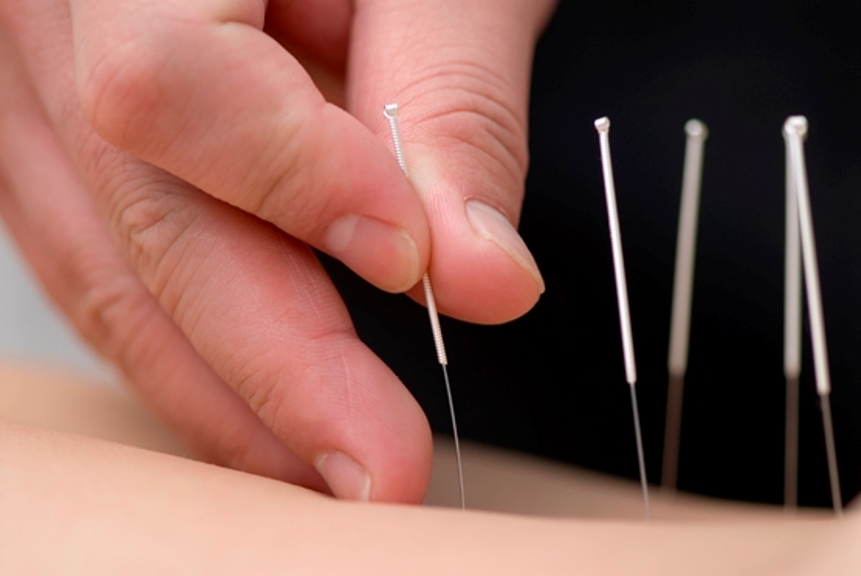 Acupuncture is used to affect the movement of blood and Qi along the meridian pathways of the body.
Acupuncture involves the insertion of very fine needles into specific locations in order to assist physiological, emotional and psychological balance in the mind and body. Diagnosis in Traditional Chinese Medicine works from the premise that a person's health is influenced by the flow of qi and blood in their body. When this flow is insufficient, imbalanced or interrupted, pain and disease can occur.
Acupuncture works to restore this flow and thereby relieve pain and disease and is generally very safe. We utilize single- use disposable, sterile, stainless steel filiform needles.
Restore Balance offers patients the security and benefit of Meredith's five years of formal Traditional Chinese Medicine education (over 3100 hours),  2  current board licenses with the province of BC,  and a diploma of Doctor of Traditional Chinese Medicine.  Meredith was  in private practice for ten years in Victoria, assisted in instruction of the NADA course, and provided acupuncture services to the Vancouver Island Health Authority for 4 years. She is registered with MARA (Maritime Association of Registered Acupnucturists)
The World Health Organization (WHO) acknowledges and endorses acupuncture's use for effective treatment and prevention for many health problems including but not limited to:
Addiction (Alcohol, drug, smoking)
Anxiety
Back Pain
Carpal Tunnel Syndrome
Chronic Fatigue
Common Cold
Depression
Eye Problems
Fatigue
Fibromyalgia
Headache

Knee Pain
Lack of Focus or Concentration
Low Back Pain
Moodiness
Nausea
Pain
PMS
Poor Memory
Sciatica
SAD (Seasonal Affective Disorder)
Shoulder Pain

Sinusitis
Sleep Disturbances
Smoking Cessation
Sore Throat
Stress
Tennis Elbow
Tooth Pain
Trigeminal Neuralgia
Urinary Tract Infections
Vomiting
Wrist Pain
Many more